I celebrated my birthday in college this year.
By that I mean, I had to go to college, had 1 mid term paper,
PR class to attend and ended the night as a happy 19 year old.
I drove to college that day. Kidnapped Jin Swan, Edward, Kaucy & Kathlyn.
Came home to find out my cake wasn't ready and my dad was
tinkering with the sink.
That itself put me through a bit of a headache, as I had planned to cancel
the party due to my lame emo'ness. Made me feel as if
I should have just cancelled it, and I wouldn't have to worry now.
Edward, Jin Swan, Kathlyn, Kaucy & I prepared the water balloons for the
fight later. We had one hell of a great time making it.
Sakinah offered to drop everyone back home. Thanks KEENKY! :D
After sending Jin Swan & Edward home, Keen was hungry.
So we stopped by the KFC near Kaucy & Kathlyn's place.
We were talking till about 3am.
An awesome way, to live my last year as a teenager.
Here are the photo's from the night.
I'm disappointed with the outcome of the photo's.
TOO MUCH NOISE >(
Only means one thing, external flash.. ngeeehehehe!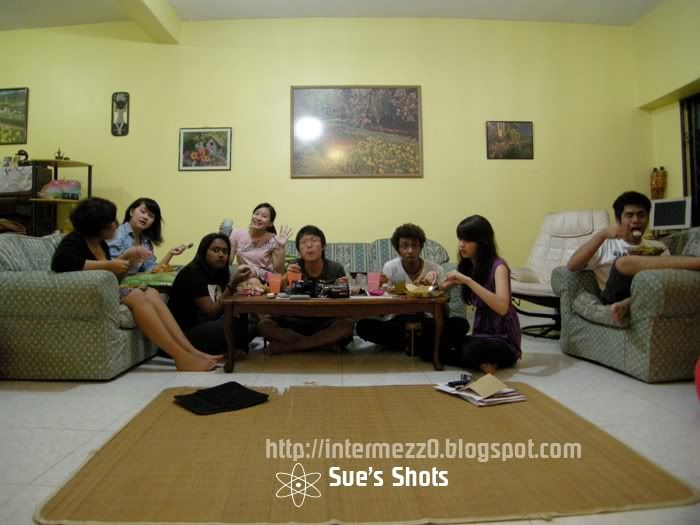 Half of the crowd. Alkaf, Daniel, Nadya & Addy joined later :)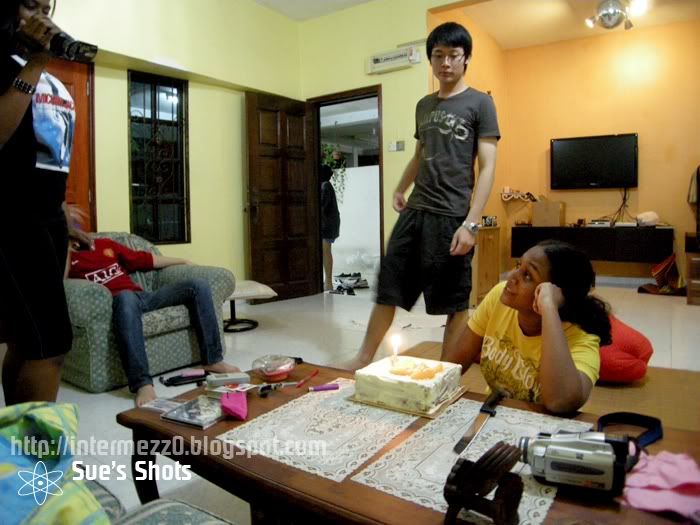 I was telling Kaucy how I would probably have to eat wax on my cake thanks to the fiends who made me wait.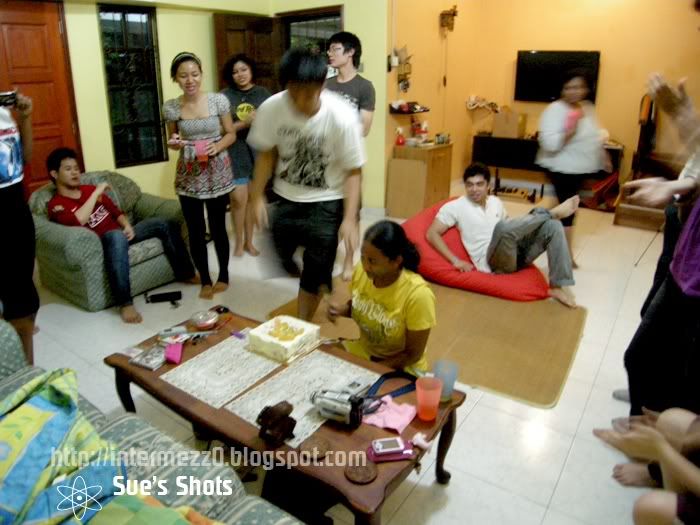 Edward explains the MassCom tradition. pfft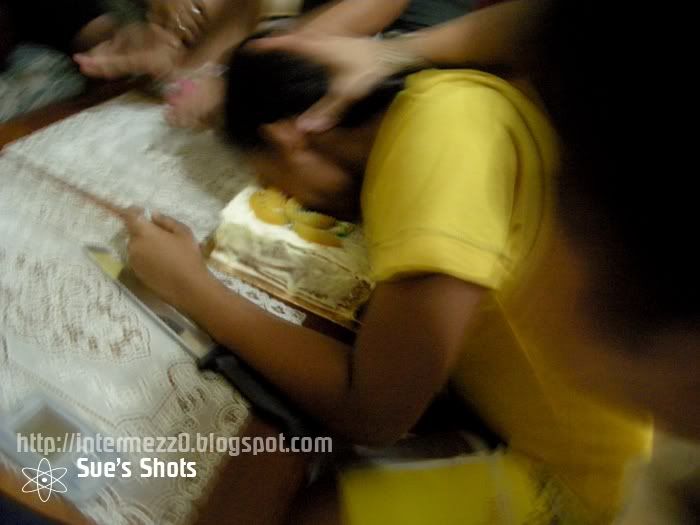 Million dollar shot. Yeah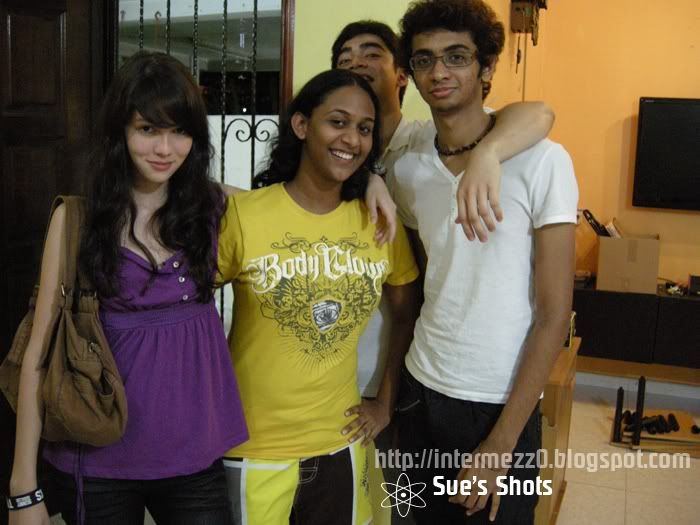 Juria, Me, Tvanesh & Alkaf at the back.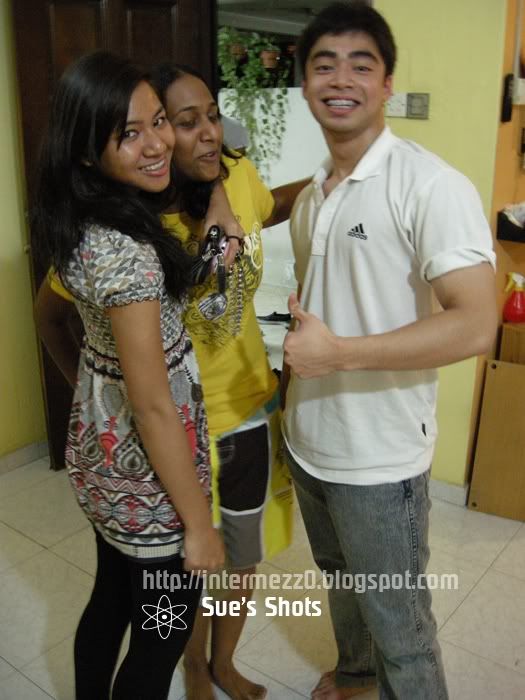 Short person, wanting to be tall. lol. Anisah, Me & Alkaf.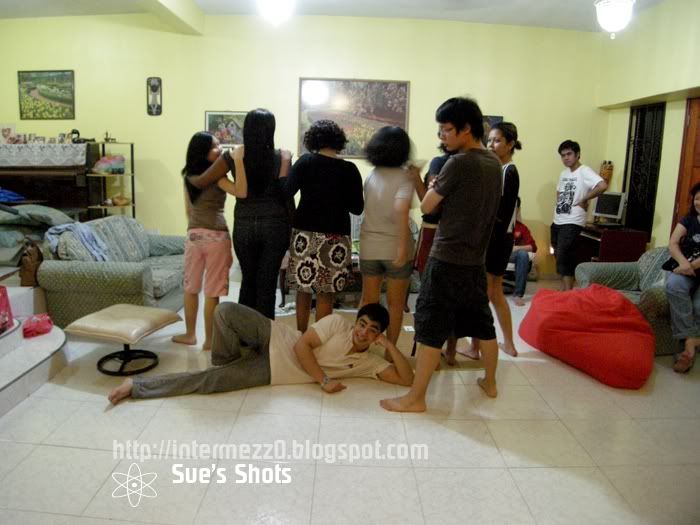 Sexyback Trial shot :P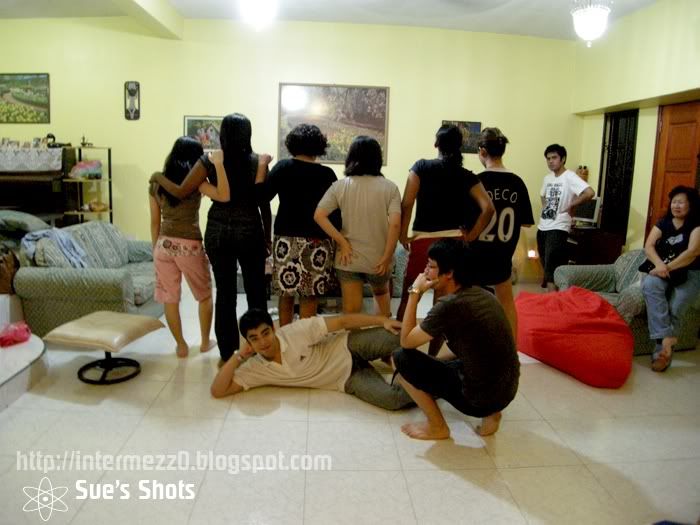 We're bringing SexyBack. YEAH!
Thank you all who came. =)
I *heart* you.